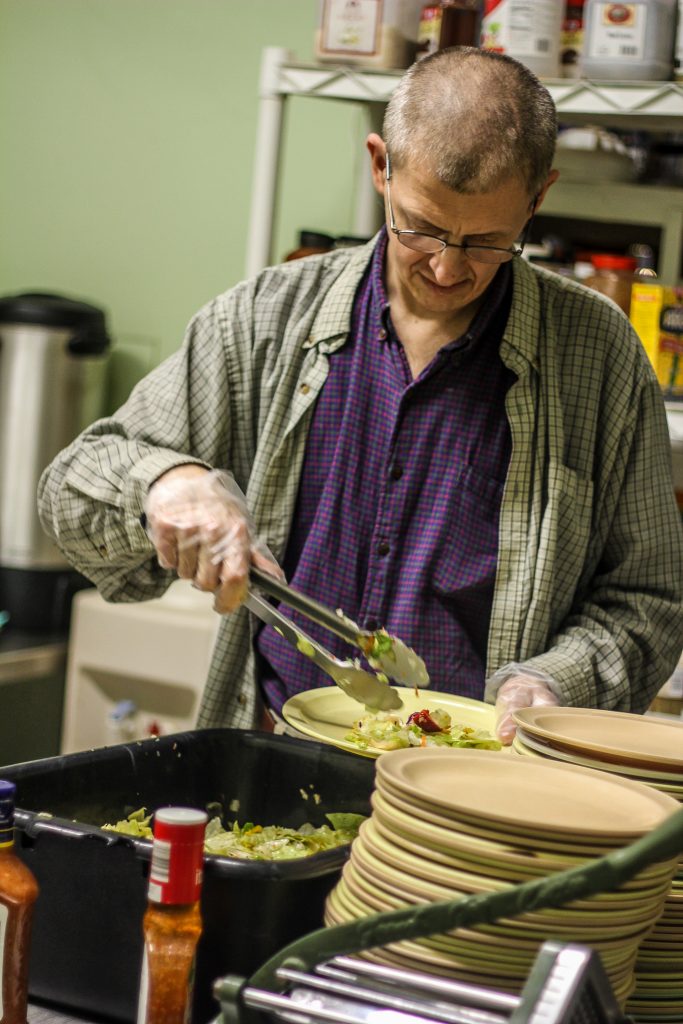 We serve meals three times a day, every day of the year. Volunteers make our work possible! We welcome individuals and groups to serve meals, especially at lunch and dinner. Lunch is served at 11:30 every day, and volunteers are asked to arrive at 11. Typically, the volunteer "shift" lasts until about 12:30. Dinner volunteers are asked to arrive at 5 pm, and dinner is served at 5:30. Volunteers can expect to be finished around 6:30 pm.  
There are a number of volunteer roles during meals – handing out meal tickets when guests arrive, putting food on plates, handing plates to meal guests, and serving water and desserts in the dining room. 
You are welcome to volunteer by yourself or with a group. Children are welcome!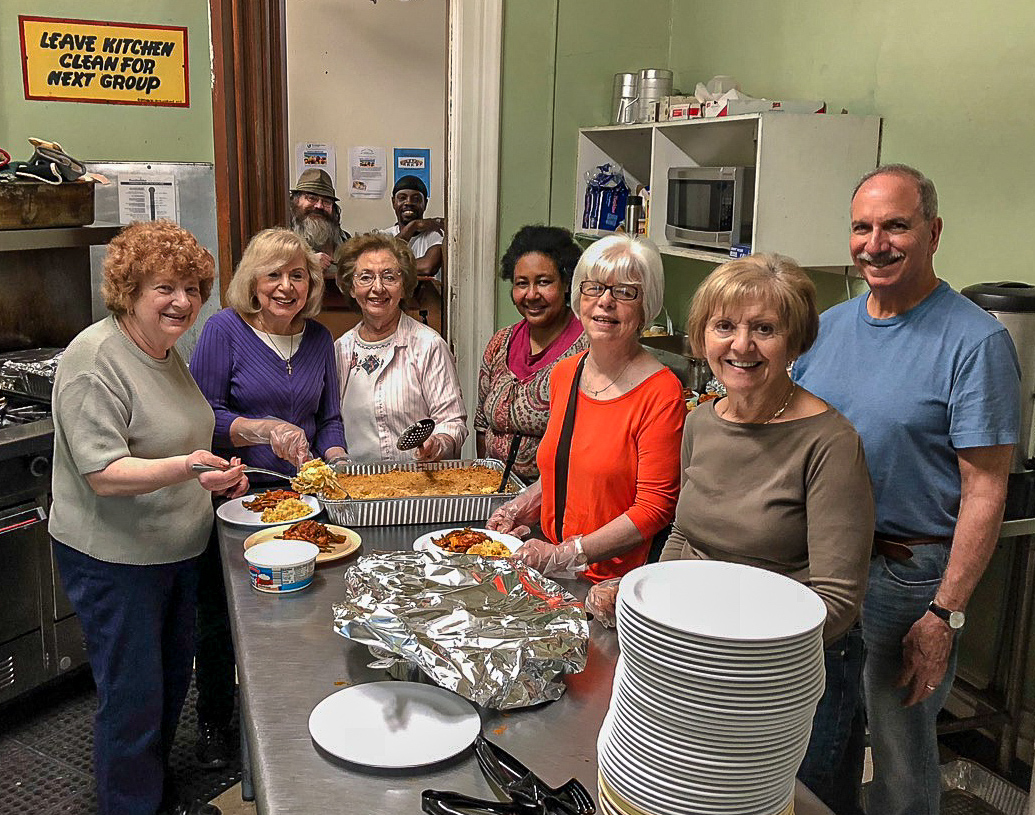 To schedule a time to volunteer, call us at
216-961-3806 and ask to speak with Roy.